Lorcan Dempsey's Tumblr
Apr 25
"Army massing, 196. lithograph on Swiftbrook paper, 38 x 54 cm. limited edition of 70 proofs (1 artist's proof)"
I remember my exhileration at first seeing these TAIN illustrations. RIP Louis Le Brocquy. 
Apr 20
"Copyright in all civilised countries, also in 'Eire' and in the Sick Counties of Northern Ireland. Pat. Appd. For. The public is warned that copyright subsists in these epexegetic biographic addenda under warrant issued by the Ulster King of Farms (nach maireann) and persons assailing, invading or otherwise violating such rights of copy, which are in-alienable and indefeasible, will be liable to summary disintitulement in feodo without remembrances and petty sochemaunce pendent graund plaisaunce du roi." — Jon Day, LRB Blog. Quoting Myles na gCopaleen, aka Flann O'Brien. Wonderful take-off on legal language. 
(Source: lrb.co.uk)
Apr 01
Further to my Benjamin Black remarks … I saw 'A Death in Summer' in the new books section at Columbus Metropolitan Library recently. I took it home and began reading it. It was only then that I realized I had already read it. 
I had bought it on the Kindle, but had not remembered …. I had no visual cues. I didn't even remember the title .. maybe because I had not seen it fixed graphically on a paper cover?
A colleague remarked to me recently that she could no longer remember with any precision the titles or authors of the books on her Kindle.
It was like the impact of the cell phone on our knowledge of phone numbers. They live on the machine now, not in our heads. 
Mar 22
A picture by Winifred Nicholson from the wonderful Your Paintings site, a collaboration between the BBC, the Public Catalogue Foundation and various cultural/educational institutions. 

I thought this was a wonderful project. It is great that the BBC can do it. The Public Catalogue Foundation (about which I know nothing) deserves great credit for the vision and execution. 

I wondered whether this would have happened a few years ago? Would people have thought the task too big? I wonder has Google Books changed how we think about ambition?

"

Great Britain was the name assigned to the United Kingdom team by the International Olympic Committee[citation needed] for the 1908 Summer Olympics along with the IOC country code GBR. The team is also referred to as Team GB.[2] Representatives of the devolved Northern Ireland government, however, have objected to the name, which they argue creates a perception that Northern Ireland is not part of the British Olympic team, and have called for the team to be renamed as Team UK.[3][4]

Under the terms of a long-standing settlement between the British Olympic Association and the Olympic Council of Ireland,[citation needed] athletes from Northern Ireland can elect to represent Ireland at the Olympics, as Northern Irish people are legally entitled to dual citizenship.[5]

" — "The names of things entangle and confuse"

(Source: Wikipedia)
Mar 18
[video]
John Banville and The Lemur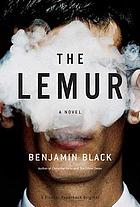 I prefer Benjamin Black to John Banville. Black is the name under which Banville writes his crime novels. Banville is much admired but I find him a little overwrought. His workings are too close to the surface, particularly in his early novels where fiction and pattern are among his themes.
I quite like Black's novels. They are well written, and he plots well enough for them to be plausible crime novels independent of the curiosity of the Banville connection. That said, I sometimes wonder if  his main interest lies in exploring the Dublin and Ireland of the 1950s. Banville has noted a Simenon influence and the website has a retro, grainy feel.  I also wonder whether the Black novels will be better remembered than the Banville ones in 50 years, as a record of those darker years before Ireland opened up?
The Lemur is short and a departure. Most of the action takes place in the US. It reads as if it was written with a movie treatment in mind, a knowing noir. It ends suddenly. I was interested to read it as I had wondered what Black would make of his Irish protagonist in the US. Not enough really. 
(Source: amazon.com)
Diaspora: RTE and St Patrick's Day -
Interesting how the Diaspora element of Ireland's consideration of Irishness seems to have grown in recent years. Maybe now more connected …?
The Chieftains would not be a go-to purchase for me, but I picked this up on impulse in Starbucks. Mostly as a modest tribute to their longevity, as it is a celebration of 50 years of playing by The Chieftains. There are some nice songs on it. But a somewhat random set of collaborations with current artists hardly seems to match the achievement it is celebrating. Which is a pity. The Punch Brothers seem to be the best match. But it comes alive mostly on their solo contribution .. maybe the whole album should have been this way?
Feb 18
[video]